Partnerships drive us
Our connections create an impact and keep Oregon moving forward. By fostering and developing partner spinoff business, we do our part to help drive the economy. By giving local business and medical partners the means to conduct research affordably, we help drive innovation in the Pacific Northwest. And by working with families, educators, and schools to enrich K–12 education, we create a future we can all be proud of. 
We achieve
Across our schools and colleges, around the state and world, Ducks achieve in a broad range of areas such as math, anthropology, psychology, human physiology, geography, and a myriad of programs in the humanities. Dive into a sampling of our latest research.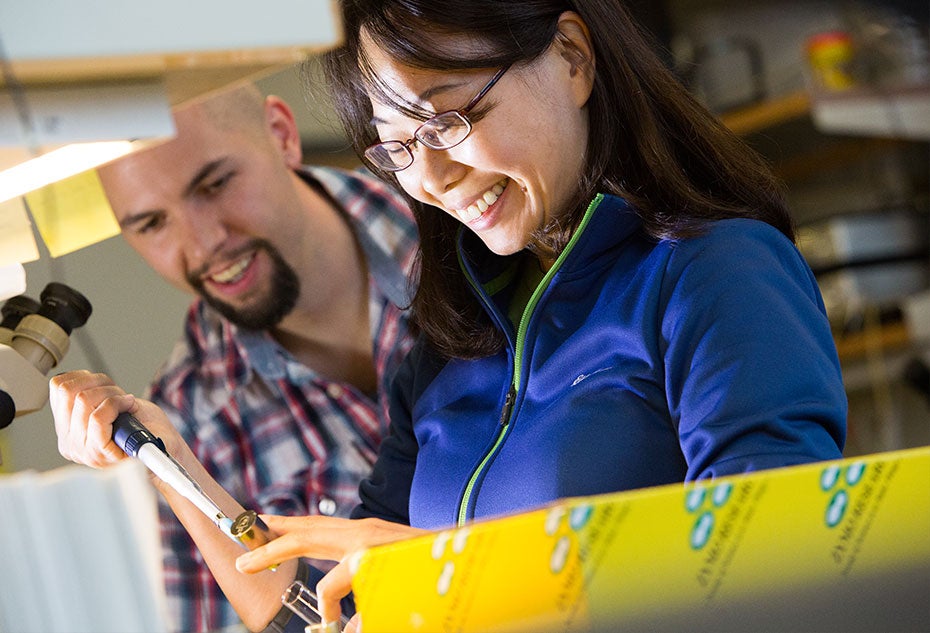 Information is Powerful
Collaboration spawns innovation and drives progress. So we're constantly looking for ways to share information, not only across our own schools and colleges, but often through as many as 80 outreach projects at once. These projects allow us to engage government agencies, partner facilities, and other universities. As well as support, educate, and give back to Oregonians and the communities who've always supported us.
Research centers & institutes make us stronger
We create and collaborate with centers and institutes because they lend strength to our academic and intellectual vitality and support our active research role. Not only do these relationships promote cross-pollination of ideas and networking opportunities, they also provide our graduate and undergraduate students with valuable research opportunities.