Eating Well
Thanksgiving is a time for friends, family, and food. For senior Kiara Kashuba, food is the focus of her PPPM degree—and career plans
DIG INTO FOOD JUSTICE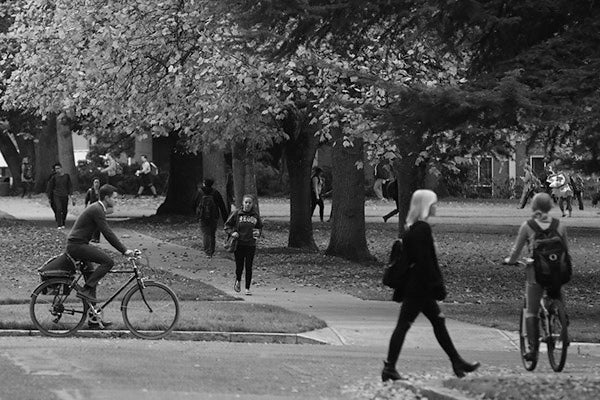 Committed to Inclusion
"The university's leadership team stands united in our resolve to do whatever we can to enable every member of our community to flourish and contribute."
President's message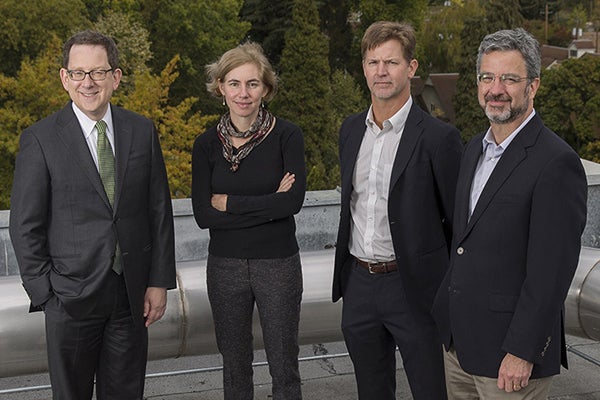 The Future Starts Now
The University of Oregon launches the $1 billion Phil and Penny Knight Campus for Accelerating Scientific Impact.
 
EXPLORE THE PROJECT
Latest news & events
Get the latest info from AroundtheO, the University of Oregon's official news source.
At Ease
To the veterans here on campus, around the country, and around the world, we thank you for your service. We offer a variety of programs designed specifically to meet the needs of veteran students, helping veterans transition from military service to higher education.
Study Abroad
We believe that study abroad is for everyone. See the world, learn a new language, and experience a new culture. Choose from more than 250 programs in 90 countries, with scholarships, fellowships, and financial aid available to help you get there.
What's Happening
There's a lot going on at the UO.
Access. Excellence. Experience.
One of our goals in the coming years is to redouble our commitment to providing a world-class education to every qualified Oregonian who wants one. Another goal: to catalyze a new era of creativity and discovery by attracting the best and most diverse minds—students and faculty—from around the world. And surpass even our own high expectations to become one of the preeminent research institutions, not just in the United States, but anywhere.