Campus Visits
After a 30-minute information session with an admissions counselor, take a guided, 90-minute tour on Monday through Saturday. Register for a 9 a.m., 10 a.m., 11 a.m., 1 p.m., or 2 p.m. slot Monday through Friday, or a 10 a.m. slot on Saturday. Or arrange a special tour through the Ambassador Program by calling 541-346-1274. For assisted tours or special accommodations, please contact us.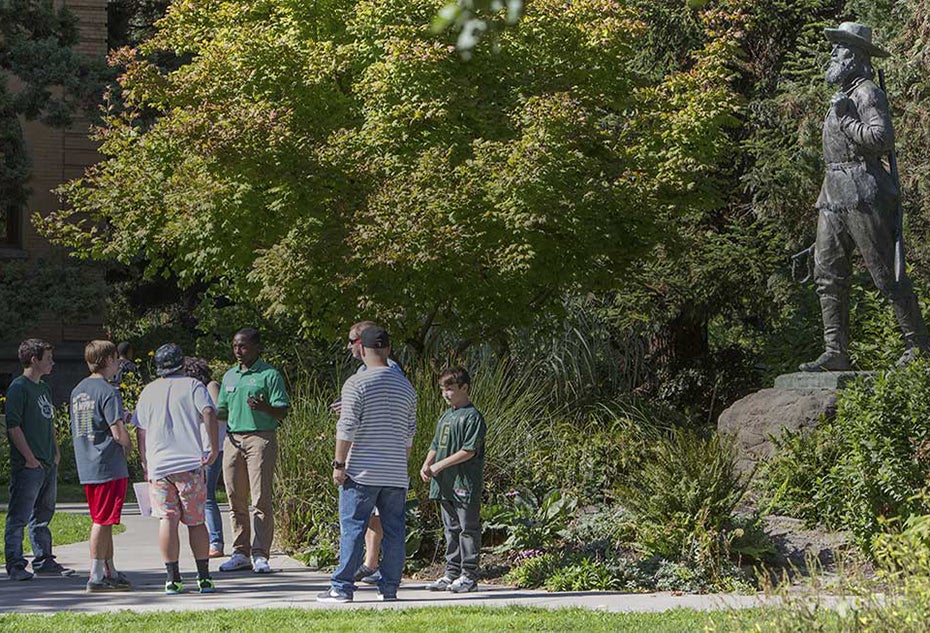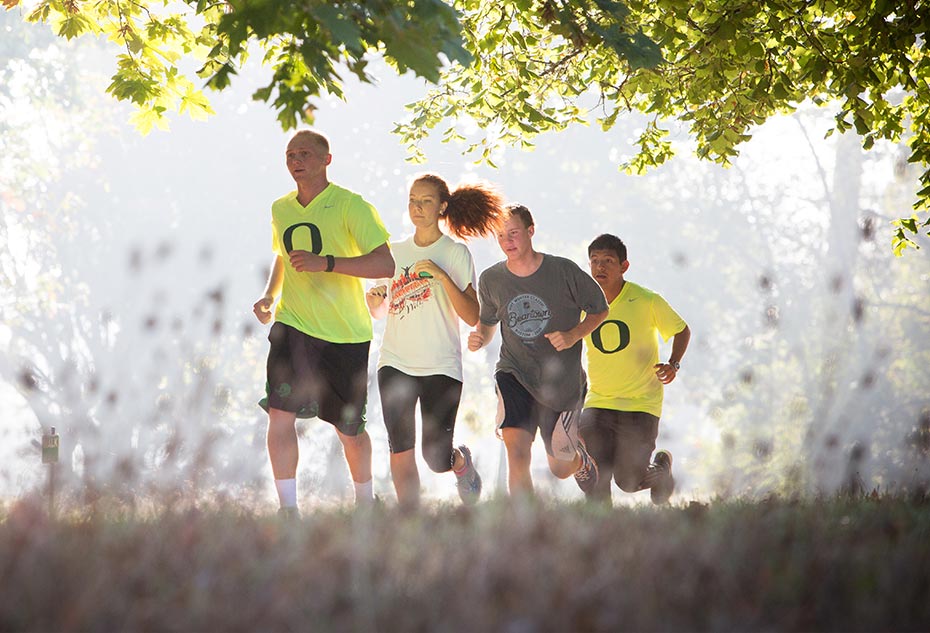 Park for free at Matthew Knight Arena. Take a walking tour. They start right next door at the Ford Alumni Center. Or take a running tour. Or just simply explore. Do what Ducks do. Walk over the Willamette River and through the woods to Autzen Stadium. Explore downtown Eugene. College-town vibe, crazy culture, amazing food. You better plan to stay a few days—before you come back to stay a few years.
Our hometown has been recognized nationally for the quality of its transportation, green space, and commitment to environmental sustainability, so you should see that for yourself, too.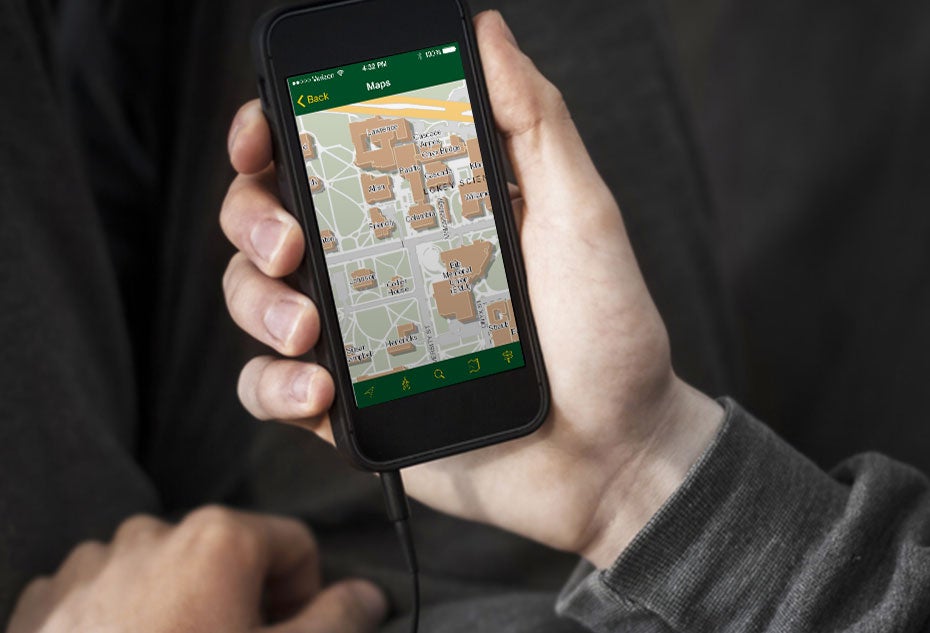 The UOregon mobile app, including the mobile map, is available now in the iTunes store and on Google Play.
Compatibility: iPhone and iPod touch (OS 4.0 or later), Android device (Android 2.2 or later)
Support: uomobile@uoregon.edu