Long live diversity.
We've done away with "diversity" and expanded it to include diversity, equity, and inclusion. We decided it's not enough to just be different together. We want cultural encounters that lead to happy accidents. Cross-pollination that leads to new perspectives. We want thousands of bright students from Oregon, America, and around the world, learning from each other. Working and sharing with each other. Discovery and excellence demand it. So we demand it. At every level. We know the differences between us make us stronger and smarter.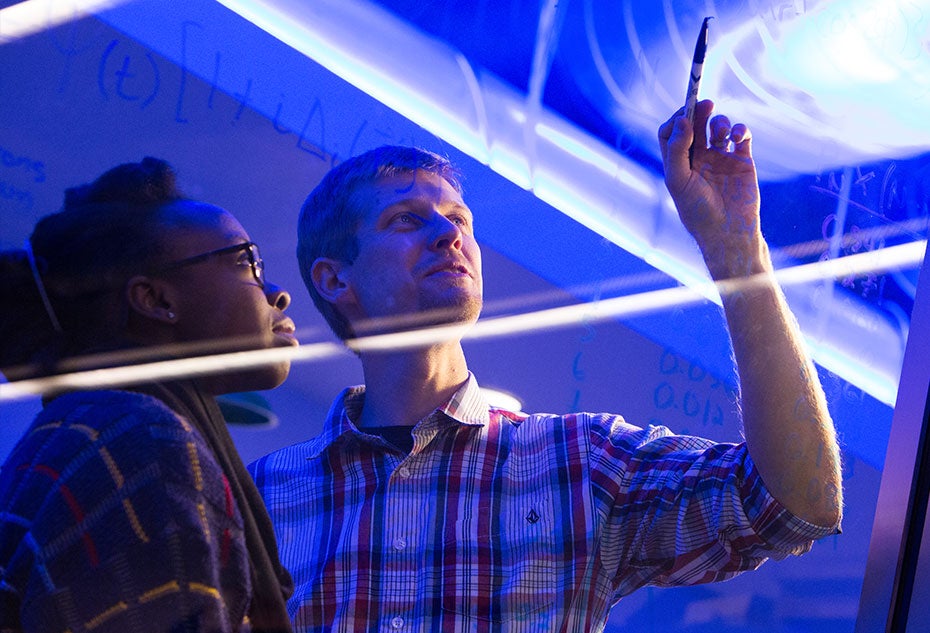 Every Day.
A breakthrough in concussion research. A new way to use nanoscience to protect the environment. A student wins a National Geographic competition or a Peabody Award. Things happen here. Big things. All the time.
The UO and Oregon—Together Forever
Throw sepia tones on an October morning in 1876. That's when 155 students showed up for the first day of classes at the University of Oregon. They filed into a looming, four-story building in the middle of a muddy clearing, with workmen inside still hammering away on the upper floors, and cattle lowing in the pasture outside. From these rustic origins grew one of the nation's top research institutions. Today, our campus is vibrant and green, and our future has never been brighter. 
Who we are and will continue to be.
We exist to provide access to a high quality education for those who want one. Students who will help us shape the future. We're here to spread knowledge, because knowledge is the wealth of any civilization. It adds depth and meaning to the world, and it can change lives on the most fundamental level, for the better. And we exist to cultivate excellence in all things, by preparing students to be active participants in a global society. Students who question critically, think logically, communicate clearly, act creatively, and live ethically. This is who we are. Who we've always been. And who we will continue to be.
Competitive Excellence: Rooted in History, Eyes on the Future