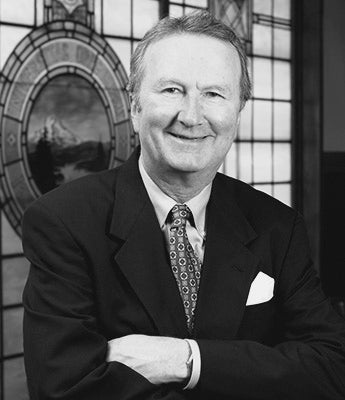 Dave Frohnmayer's legacy at the University of Oregon, and throughout the entire state, runs deep. The first native Oregonian to serve as president of any large research university in the state, Frohnmayer believed passionately in the power of higher education to transform lives, and spoke often of the difference the University of Oregon made in the lives of students—including his own parents, both Oregon alumni.
Frohnmayer was appointed president of the University of Oregon on July 1, 1994, and served until his retirement on June 30, 2009, among the longest tenures of any UO president. During this time, enrollment increased from 16,700 to a record 21,000 and the institution completed two major fundraising campaigns that raised more than $1.1 billion.
Under his leadership, the university became a founding member of the Association of Pacific Rim Universities and hosted the annual meeting of the Association of American Universities (AAU). It expanded its academic scope and prestige, adding 19 new degree programs, including offering bachelor's degrees in biochemistry and ethnic studies and a master of fine arts degree in dance. The UO launched a host of new centers and institutes, and more than doubled the federal grants awarded annually.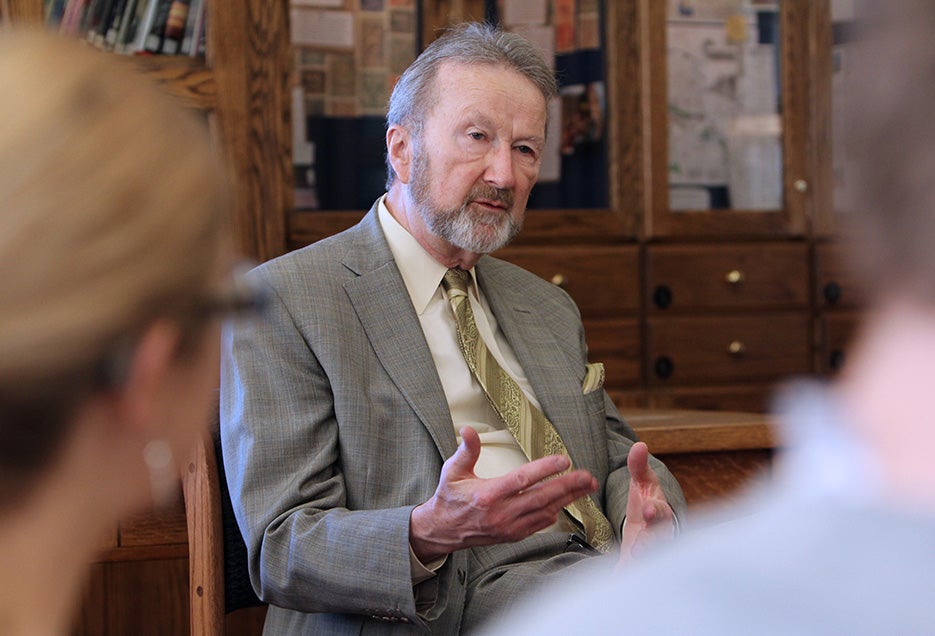 A widely respected leader, Frohnmayer was a member of the executive committee of the AAU and the Internet2 board of trustees. He served on several NCAA committees and chaired the Bowl Championship Series Presidential Oversight Committee. Committed to service to the state as well as the university, he was a member of the Oregon Progress Board, the Public Commission on the Legislature, and the Ford Family Foundation Board of Directors. An accomplished scholar, he was a fellow of the American Academy of Arts and Sciences and a national prize-winning author on the United States Constitution. He graduated magna cum laude from Harvard College, was a Rhodes Scholar at Oxford University, and earned his law degree from the University of California at Berkeley. Following his retirement, he continued as a member of the law faculty and the Clark Honors College, teaching a highly popular freshman seminar, Theories of Leadership.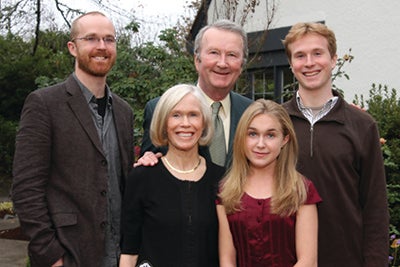 Prior to his appointment as president, Frohnmayer served as Oregon's attorney general. In this role, he argued and won six of seven cases before the United States Supreme Court, the best record of any contemporary state attorney general. He also served as a member of the Oregon House of Representatives, as a law professor and legal counsel to the president of the University of Oregon, and as dean of the School of Law.
Frohnmayer and his wife, Lynn Frohnmayer, founded the Fanconi Anemia Research Fund, Inc., and he was a founding director of the National Bone Marrow Donor Program.
Whether through improved access to higher education through scholarships, support for the academic mission of the university, public service to the state, or hope for families affected by severe medical challenges, Dave Frohnmayer created a legacy that in many ways continues to touch the lives of every Oregonian.